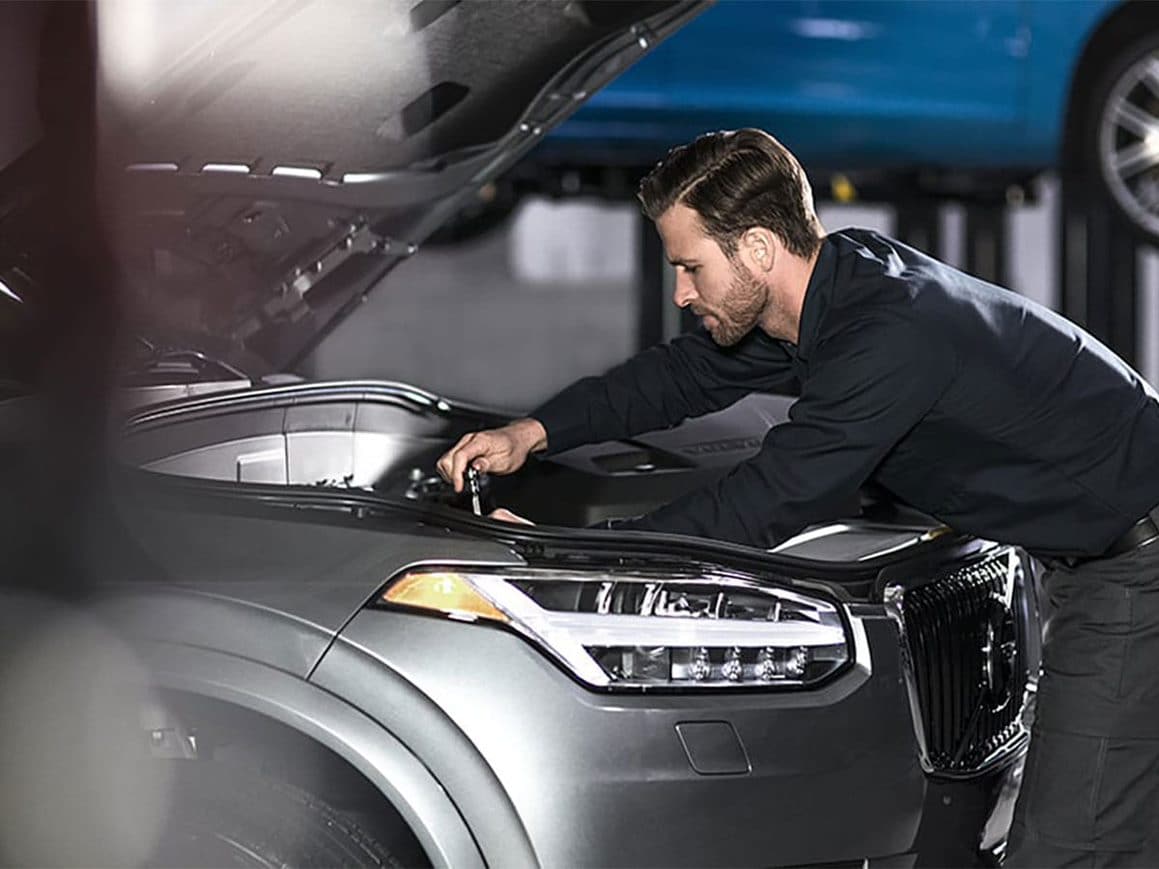 Did you know that April is National Car Care Month? Now that your Volvo car has survived the MD winter, with snow, ice, and road salt all taking their toll on its health and performance, it's time to get a tune-up and regular maintenance.

Here at Volvo Cars Silver Spring, the mechanics in our Volvo service center are celebrating National Car Care Month by getting Volvo cars all around MD back into top condition. Here are some of things that we'll look at during your maintenance check-up.
Spring Maintenance Checklist
When it comes to spring maintenance, our mechanics will be looking at components that are most often affected by the inclement winter weather:
Windshield wiper blades: Ice can damage and hurt the effectiveness of your windshield wiper blades. If they aren't working properly, replace them so that they are ready to wipe away the spring rains.
Washer fluid: Related to the wiper blades, your washer fluid should also be filled up.
Oil change: Whether you drive a Volvo XC60, Volvo XC40, or something else, making sure that you have fresh and clean oil in the engine is essential.
Fluids: Our mechanics will take a look at the coolant, transmission, brake, and power steering fluids in order to ensure that their levels are adequate.
Battery: Cold winter weather can cause your car's battery to struggle to start. We'll check your battery health so that you won't be stuck with a dead battery in your garage.
Brake: Brakes are a critical component for safety, and we'll check the rotors, pads, and calipers.
Visit Us Today!
Celebrate National Car Care Month by scheduling a service appointment with our mechanics today.