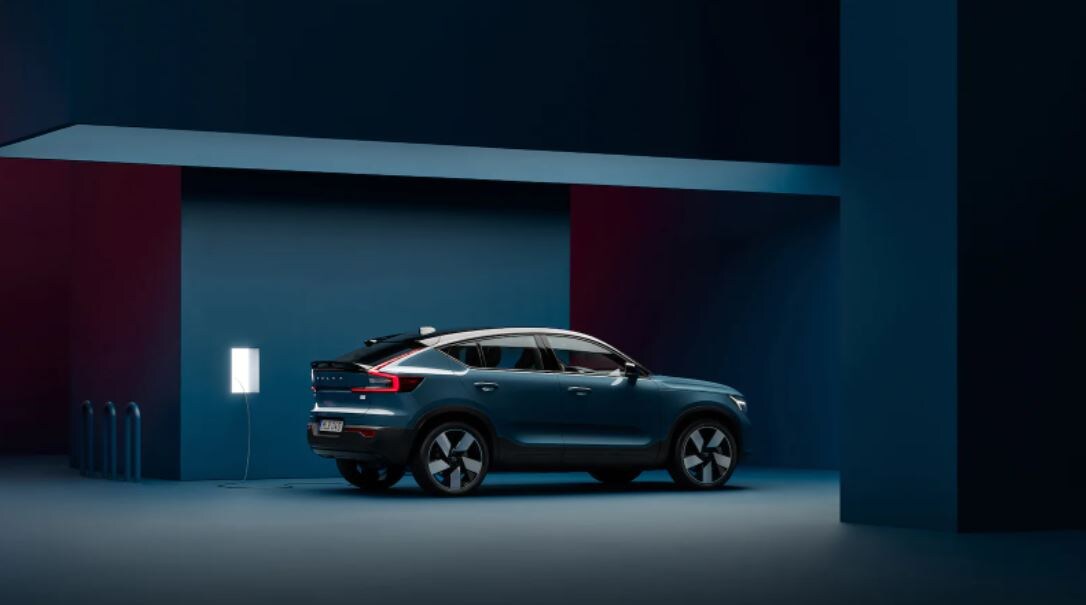 The Volvo C40 Recharge is an all-electric SUV that turns heads wherever it goes. Listed for $58,750 to start, the 2022 Volvo C40 Recharge is as friendly to your wallet as it is to the environment.  
What Powers the New Volvo C40 Recharge?  
When you visit our Maryland Volvo dealership to check out this luxury SUV, we'll show you that the Volvo C40 Recharge relies on a 78-kWh battery pack for power. That battery pack and two electric motors combine to produce an impressive 402 hp and 486 lb-ft of torque. If the battery is fully charged, the Volvo C40 Recharge can travel an estimated 226 miles.  
If you worry about the changeable weather we experience in our area year-round, the Volvo C40 Recharge will lay those worries to rest. Given the SUV's dual-motor powertrain, the vehicle has all-wheel drive, which provides extra sure-footedness whenever Mother Nature decides to ship a thunderstorm or some snow and ice in our direction.  
A Look at the SUV's Infotainment System  
Drivers who are familiar with the latest Volvo models know they're all the product of masterful innovation on behalf of the automaker we represent. The infotainment system in the 2022 Volvo C40 Recharge is a fine example of such innovation.  
Google teamed up with the Volvo brand to create the Android Automotive operating system you'll see in this Volvo SUV. This system has a nine-inch touchscreen with an intuitive four-tile home screen. The infotainment system's voice recognition is excellent, making it a breeze to enter a challenging address for any destination. Switching radio stations, adjusting the cabin's temperature, and lowering the sound system's volume are all simple endeavors.  
An Inventory of the SUV's Additional Features  
In addition to its innovative infotainment system, the Volvo C40 Recharge has some other features that impress automotive- and tech-enthusiasts when they view the vehicle at Volvo Cars Silver Spring:  
Convenient Entry and Start system

 

 

12.3-inch digital gauge cluster

 

 

13-speaker Harman Kardon stereo

 

 

Adaptive LED

fog

lights

 

 
Apple CarPlay®

 

Lane-keeping assist

 
Are you ready to shrink your carbon footprint with an eco-friendly EV? If so, check out our Volvo specials for the 2022 Volvo C40 Recharge now!