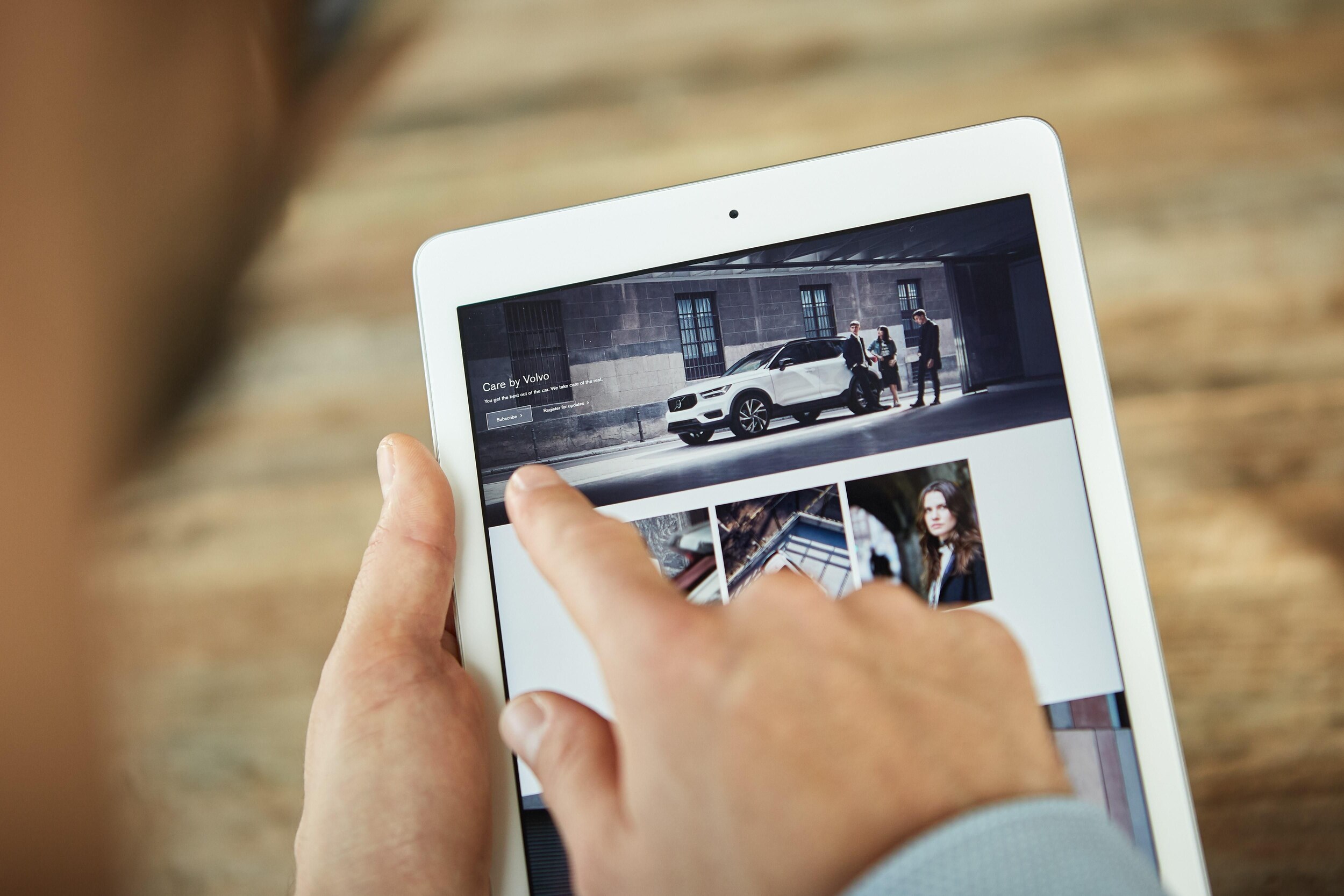 A financing option we're proud to offer at our Silver Spring, MD, Volvo dealership is the Care by Volvo subscription service. We have a wide selection of new Volvo cars, like the Volvo S60 and the Volvo XC90, which come with this exclusive offer. Before you start shopping, understand what Care by Volvo is and the benefits it can provide.
What Is Care by Volvo?
Care by Volvo is a subscription service that requires just one monthly payment from you and includes the following:
Car payment
Insurance coverage
Maintenance costs
Roadside assistance
Excess wear protection
15,000 annual mileage
Replacement brakes
Tire and wheel protection
And more!
The first 30 days of this program are now covered by Volvo. This subscription service gives drivers an alternative to a traditional lease or loan. You don't have to worry about making separate insurance payments or even service and maintenance charges, since that's all included in the monthly fee.
Home delivery of your eligible car is also available, within two weeks. You can continue to upgrade your subscription each year based on your changing needs.
Volvo Cars Silver Spring
When you're ready to learn more about Care by Volvo, or to start test driving models, visit us at
Volvo Cars Silver Spring
. Our Volvo dealers are well-versed in all the latest features and technologies you need, and we'll set you up with a car or SUV that fits your budget and your needs. Care by Volvo is a great option to have an all-in-one payment for peace of mind and convenience.