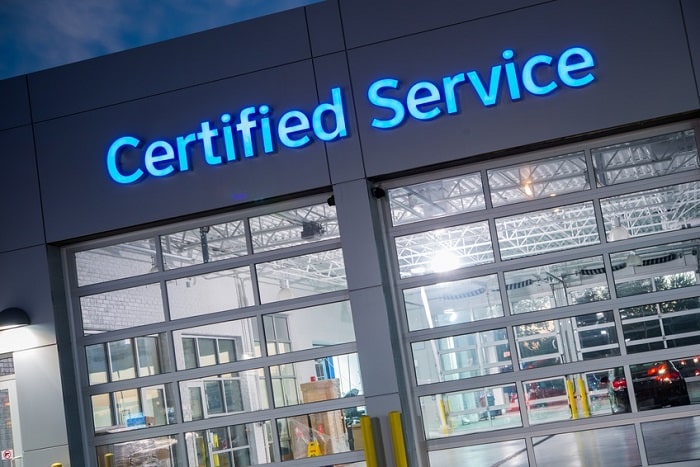 Regular maintenance and car ownership go hand in hand, and there is an important form of maintenance that should not go unnoticed: the 50,000-mile maintenance check. At Volvo Cars Silver Spring, our Volvo service team serving Silver Spring, MD is often asked what's included in a 50,000-mile maintenance check, and today, we are here to provide the answer.
For one, some of our customers are completely unaware of what 50,000-mile maintenance is for. While your vehicle may still feel brand new even after the odometer surpasses 50,000 miles, these maintenance checks are done in order to ensure everything is running at optimal levels. A 50,000-mile maintenance check is comprehensive, and more importantly, preventative. By receiving a 50,000-mile maintenance check at our Volvo dealership in Maryland, you can catch any potentially damaging mechanical issues ahead of time before they require expensive repairs.
So, what's included? The details of a 50,000-mile maintenance check in Silver Spring, MD may vary from vehicle to vehicle, but all in all, they include a full inspection of a vehicle's exhaust, suspension, fuel caps, fuel filter, and tires. These are detailed inspections done by professionals who will suggest a repair if needed. Sometimes, a 50,000-mile maintenance check will also include an oil change, which is regularly necessary for keeping your engine running smoothly in the long-term. The maintenance inspections can also include tire rotations, which ensures that each of your tires wears at an even rate to promote optimal tire health. Whether you're nearing the 50,000-mile mark or have far surpassed it, we suggest that every driver bring their car in to receive a full inspection from trunk to hood.
If you're looking for 50,000-mile servicing from a Volvo dealership in the Columbia, MD area, Volvo Cars Silver Spring should be your first pick. We pride ourselves in great customer experiences and will strive to ensure every moment you spend at our dealership exceeds all expectation.