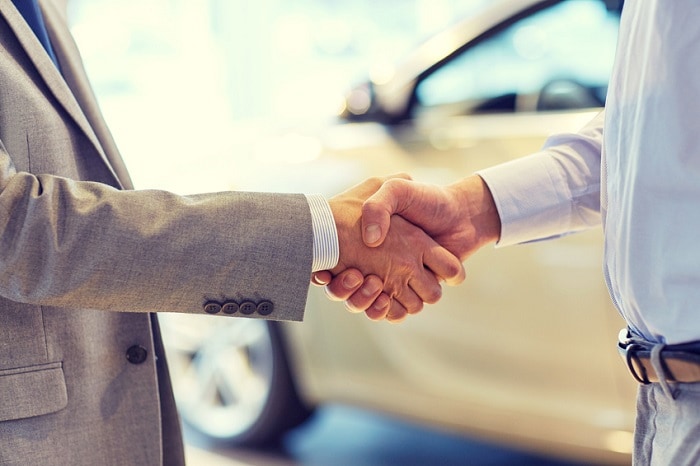 For years, Volvo Cars Silver Spring has given back to our local community through a combination of great new Volvo vehicles, top-notch services, and a genuine dedication to the many active and retired military service members living in and around the Columbia, MD area. To show our appreciation, we provide those who currently serve and who have served our country with a number of military incentives.
Since the mid 50s, Volvo has been a huge supporter of the US military, selling hundreds of thousands of vehicles to those in the states and deployed abroad. Through our Volvo Military Sales Program, we help military service members get behind the wheel of a new Volvo completely hassle-free. With dealerships spread across the globe in countries like Europe, Asia, and the Middle East, we are one of the most widespread automotive providers in the market today.
Not only do we make it easier for military personnel to get behind the wheel of a Volvo vehicle, but we also provide incredible pricing and service incentives. For instance, for our military, we offer three years of free servicing and maintenance equivalent to around 30,000 miles. We also offer the option of a four-year worldwide warranty, allowing comprehensive coverage for up to 50,000 miles. Active and former military can also save thousands through our program, providing them the ability to custom build a Volvo car fit for their every need.
Beyond purchase incentives, we also supply our military service customers with the option of five years of free shipping between the US and Europe. As a result, they don't have to stress about the cost of carting their Volvo across the Atlantic Ocean.
If you're hoping to take advantage of these great military incentives at a highly rated Volvo dealership serving Silver Spring, MD, Volvo Cars Silver Spring is the place to choose. We're home to a number of skilled Volvo auto dealers who understand the intricacies of car buying and are passionate about helping our active and retired service members experience the quality and luxury of Volvo. Contact us today to learn more about the benefits of working with us at Volvo Cars Silver Spring.