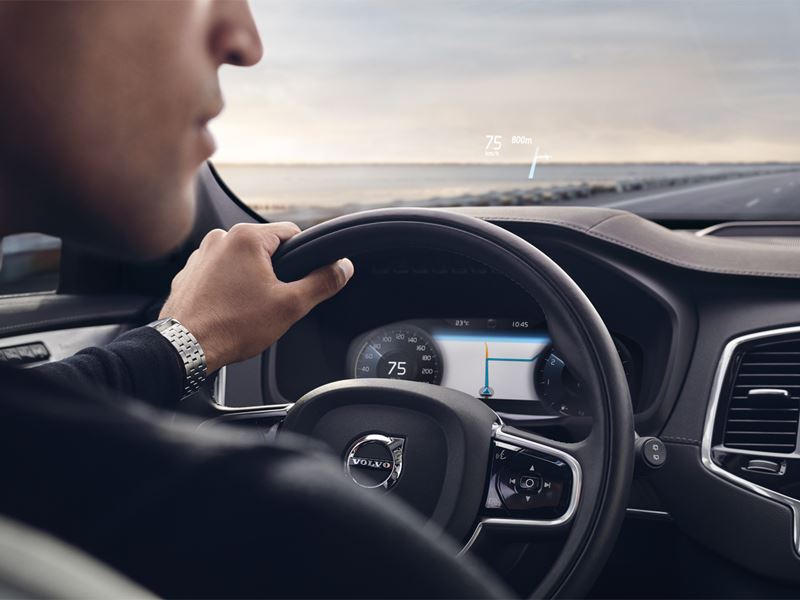 Nowadays, drivers expect a remarkably advanced drive with incredible technology, making everything as seamless as possible. Volvo cars are spearheading this effort, and at Volvo Cars Silver Spring, we're proud to showcase all the tech packed into the average Volvo vehicle.
There was once a time when drivers were satisfied by rearview cameras and CD players; things have certainly changed. Behind the wheel of a Volvo vehicle, like the Volvo XC90 you'll find features that practically automate huge parts of the driving process.
One feature found in some Volvo cars is active lane control. This is a seamless feature that not only makes driving easier, but safer as well. Cameras mounted on the vehicle scan the road, and track lane lines, at the same time advanced software and hardware keep your vehicle properly aligned hindering the chances of drifting out of your lane.
Another incredible Volvo brand safety feature is adaptive cruise control. Adaptive cruise control is spectacular in that it advanced cruise control to the point of near-complete automation. Cameras and sensors detect traffic, and in turn the system adjusts the speed (faster or slower) based on the vehicle ahead of them.
And, if a car stops suddenly, Volvo has designed a feature that has a chance of avoiding a frontal collision entirely: automatic emergency braking. This feature can stop your vehicle ahead of time, and can make the difference between totaling your vehicle and walking away with both you and your vehicle unscathed.
You can find a wide selection of Volvo vehicles that offer some of these incredible safety features in our Volvo dealership serving Rockville, MD. Volvo Cars Silver Spring is a top auto provider from Columbia to Rockville, providing drivers with luxury cars that break the mold and provide a simply unforgettable driving experience.