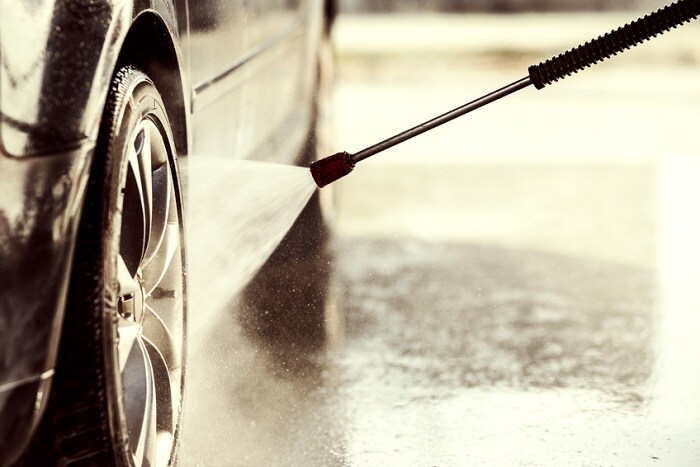 Congratulations! You and your Volvo have made it through another winter. So as the weather begins to thaw, there are some concerns that you need to keep in mind to keep your vehicle running in top shape. So today, Volvo Cars Silver Spring wants to share with you the best way to keep your Volvo in top shape through the warmer months.
Now, you – and more importantly, your car – have been dealing with the winter for months now. While you can wash the salt off your boots, your new or pre-owned Volvo model can't do that for itself. So get it washed! Even if the snow melts, there's still a fine layer of salt that's been accrued from the road salts used to melt the ice, as well as trace salts from the snow itself. And while it's great for making food tasty, it can make the frame of your car rust prematurely. Getting a wash sheds it all away, and getting an underbody protectant isn't a bad idea to protect against rust in the future.
With that taken care of, we then need to look at the tires. When winter isn't sliding you around the roads, it's making everyone's favorite road hazard – potholes – bigger thanks to thermodynamics and the expansion and contraction of freezing water. Getting a tire rotation is always a good idea when necessary, but after such a hostile season, they can add much more life to your tires and maybe even discover a slow leak before things get bad. Preventative medicine is always best, even in automobiles.
Speaking of preventative, you're also going to want to have the fluids of your vehicle checked as well. Windshield wiper fluid, brake fluid, transmission fluid, and oil all need to be inspected after the season, so make sure things are running smoothly.
But who can check those for you, you might ask? Do we have news for you – our expert team of technicians and service professionals live to give your vehicle the TLC it needs after those long hard winter months. Come in today for the best deals on service and OEM parts, if needed. See You soon!