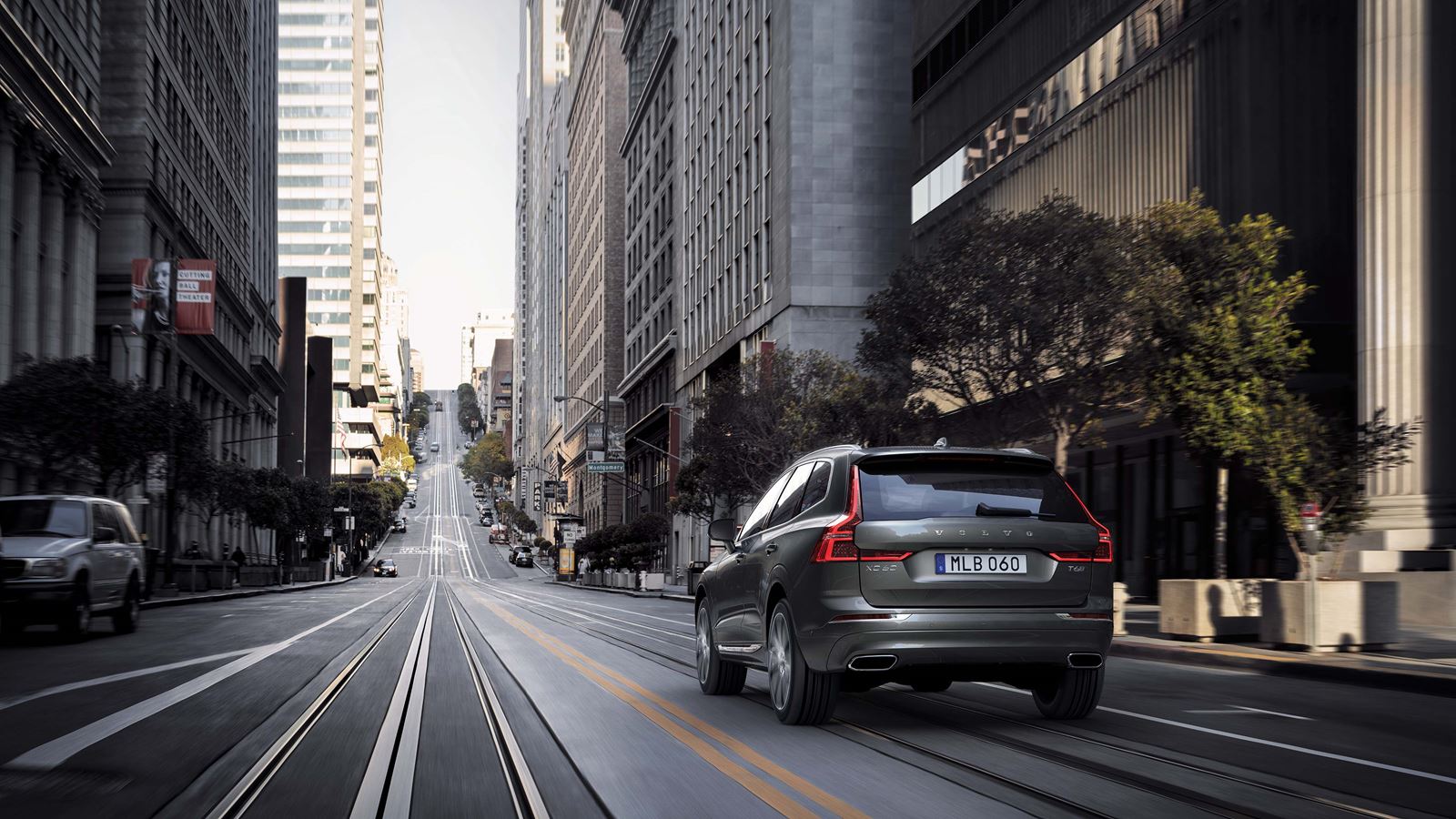 ?
At Volvo Cars Silver Spring, we have earned a reputation for providing the best Volvo dealership experience in the Silver Spring, MD area. We offer a wide variety of new and pre-owned Volvo vehicles, and to help you find the Volvo that best fits your lifestyle, we're excited to showcase some of the models in the Volvo XC series.
First in our comparison of the Volvo XC series is the 2019 Volvo XC40. This sleek luxury SUV brings the compact design to a lineup that in the past offered far larger vehicles. Between the SUV's compact size and the punchy 2.0 liter 4-cylinder engine, the 2019 Volvo XC40 brings some pretty reasonable fuel economy earning an EPA-rated 23 mpg in the city and 33 mpg on the highway.
Drivers looking for something a little more robust can opt for the 2019 Volvo XC60. The Volvo XC60 sports a 2.0 liter 4-cylinder engine, much like its smaller counterpart, however, the larger SUV brings 250 horsepower and a max towing capacity of 3,500 lbs to the table. On top of that, the 2019 Volvo XC60 still provides some pretty incredible fuel economy clocking in at 23 mpg in the city and 31 mpg on the highway.
Topping out the lineup is the 2019 Volvo XC90, which offers the best in premium features. While packed with a similar-sized engine, the 2019 Volvo XC90 delivers a more innovative and cutting edge driving experience to the table. Every model of the Volvo XC90 can expect a suite of futuristic safety features including automatic emergency braking, blind-spot monitors, and adaptive cruise control. And with a max towing capacity of 5,000 lbs., the 2019 Volvo XC90 is clearly the older brother of the family lineup.
If you're looking to get up close and personal with any of these 2019 Volvo models, our team at Volvo Cars Silver Spring can schedule you in for a test drive. We're always excited to show new customers exactly why the Volvo brand is so popular.