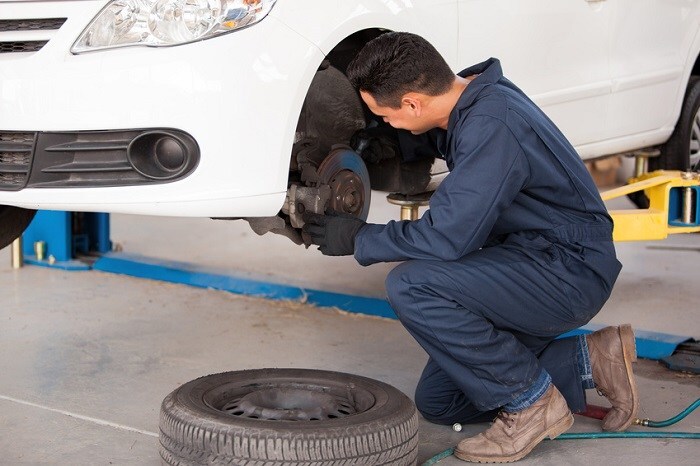 Visiting Volvo Cars Silver Spring and investing in a luxury Volvo automobile like a Volvo XC90 or Volvo S90 near Bowie, MD means more than just driving a premium automobile. It means getting some of the best Volvo service on the East Coast, courtesy of our highly-trained, experienced service team. And when it comes to service, no part is more important than your brakes.
Every time you bring your Volvo car to our Volvo service center serving Silver Spring, MD, i.e. for an oil change or a tire rotation, we'll also inspect your brakes. This entails checking the brake hardware to ensure it's well-adjusted and functioning properly, along with inspecting your brake lines and wheel cylinders for any leaks. Another important step is to measure the thickness of your brake pads and shoes. And of course, our service team will change your brake fluid.
With all of this in mind, you might be wondering what some of the most common warning signs are that your Volvo vehicle's brakes are experiencing a problem or require replacing. Here are three big ones:
Grinding sound: If you hear a grinding sound every time you brake, chances are your brake pads are worn out. This is a case where you'll need to get new brakes ASAP.
Brake light on: There are a few reasons why this could be. Bring your car in and we'll confirm the issue.
Car drifting when brakes are applied: if your Volvo car pulls to one side whenever you brake, it's likely the result of a misaligned brake caliper or a worn-out brake hose.
Your Volvo car's brakes are a big reason why the Volvo brand is respected worldwide for its commitment to safety. Visit our nearby Volvo service center and we'll keep your brakes in top condition!